Glendale
Glendale Windshield Replacement Company –
#1 Rated in Arizona
Angie's List Approved
Receive Up-To $150 Back in Cash or Gifts!
We pride ourselves on:
Giving up to $150 back in Cash or Gifts to our valued customers!
Our Multi-Award winning service quality!
How simple, and fast,  we make it for our customers to get their windshield's replaced!
In fact, to make your life a little easier, and to help take away some of the stress that comes with a damaged windshield … We'll come to you!
*Did you know you could get your windshield replaced for free with your zero-deductable insurance?
—————–
Also, Glendale Windshield Replacement Pro's is an Insurance approved, tremendously respected, valley wide Auto Glass Company. We are known especially for our outstanding service, unbeatable quality and for our commitment to 100% customer satisfaction. One of the main differences between us and other Auto Glass Companies, is that we only hire experienced installers with over 3 years of experience and who are completely dedicated to a safe install.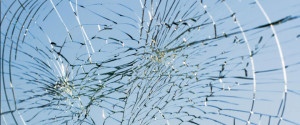 Your vehicles windshield is considered a safety feature of the vehicle. A properly installed windshield not only protects you from flying objects while driving, but also helps keep the roof from collapsing during a roll over accident. Not only do you get our top notch service and parts, but we also come to you, at work or at home, and service the Greater Phoenix Area including almost anywhere within 100 miles of Phoenix.
We put the safety of our customers first. We use only OEM glass, high quality urethane and provide the customer with a safe drive time after the job is done, to make sure the urethane has dried sufficiently for a safe drive. Our drive times waits are less than most companies, because we pay extra for better urethane.
Glendale Windshield Replacement Pro's also takes pride in generating our business through word of mouth referrals. We have grown to be one of the top auto glass companies in the state without doing any tv ads or professional sports team sponsorship's. We are locally owned, not an out of State Corporation, so we make sure the job gets done correctly, because we know we're going to be here for years to come.
Up To $150 Back In Cash or Gifts!
Get Your Windshield absolutely free with zero-deductable insurance!
No Insurance? No Problem! We Offer the Lowest Cash Prices Guaranteed!
We have serviced over 500,000 customers in the past 16 years!
A+ Better Business Bureau Rating
We have won the Angie's List Super Service Award for three years in a row!
We offer FREE chip repairs for the life of any windshield we replace for you!
Up To $150 Back in Cash or Gifts! 
We serve all of Arizona – We Come To You!
Call For A Free Quote: (602) 507-4231
See more info on our windshield Replacement
Or check out our Tempe Windshield Replacement Pro's
See Also: http://en.wikipedia.org/wiki/Windshield#Safety